Cowboys & Horses: Best Management Practices Workshop
Date: Wednesday, September 28 10:00 a.m. – 2:00 p.m.
Location: Grandstand Meeting Room, Finney County Fairgrounds, 209 Lake Ave Garden City, KS
Cost: Cost including lunch is $25 per person.
KLA Mill & Maintenance Safety Seminar
These workshops are designed to address key safety issues dairy and feedyard employees face when working in maintenance or feeding departments. Accidents involving livestock are the most common, but the most serious accidents usually happen to employees working in confined spaces (feed mill, feeding department, etc.) or in the maintenance department. The topics covered during the workshop will be a combination of classroom instruction and hands-on demonstration. See a list of topics and speakers below. Workshops will take place from 10:00 a.m. to 3 p.m. and will be presented in both English and Spanish. Registration is $25 per person and lunch is included.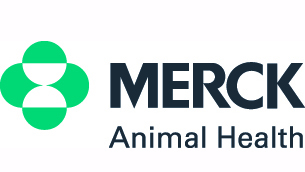 ---
---
Previous Events
Workers' Compensation Video – Members of the KLA workcomp program met with their claim representatives, case management nurse, defense attorney and safety director. We will also be conducting a mock Nurse Now call.

On-Boarding Video – Elanco's Adolfo Cardoza lead a discussion on key points in workplace culture that can dramatically impact turnover and productivity. Also, he reviewed a recent case of an animal activist infiltrating a dairy.
--- This program will cover how employers can leverage near misses to create a safer workplace. Participants will experience a mock Nurse Now call and hear key strategies to keep attorneys out of a work comp claim. Adolfo Cardoza with Elanco Animal Health's Cattle Business Unit will lead a presentation on the integration of new employees into the farm culture, also known as culture-boarding. This discussion will cover how creating a positive workplace culture is critical to long-term business success, and tell how companies that invest in a structured "on-boarding" process significantly reduce employee turnover and increase productivity. Adolfo will share examples of how companies have approached this issue, what works, what doesn't, and how spending time up front could significantly reduce problems later. In addition, we will review a recent case of an animal activist infiltrating a dairy and how to reduce the risk of this taking place at your operation.